WINTER OUTINGS SERIES
What are the Winter Outings?
FREE EVENTS – Family FUN!
• Limited equipment is available to use free of charge.
• All ages are welcome with adult supervision (unless otherwise stated).
• Most activities are for beginners and make it easy to try something new.
• Limited snow cover may alter the events, but when possible, an alternative program will be offered.
• XC ski track will be set for all ski events if conditions allow.
Check back for more information on the series and updates.
Winter Trail and Ice Reports
Looks like winter is here finally!
Check out Step Outdoors Facebook for periodic trail conditions and ski track alerts.
WINTER OUTINGS CALENDAR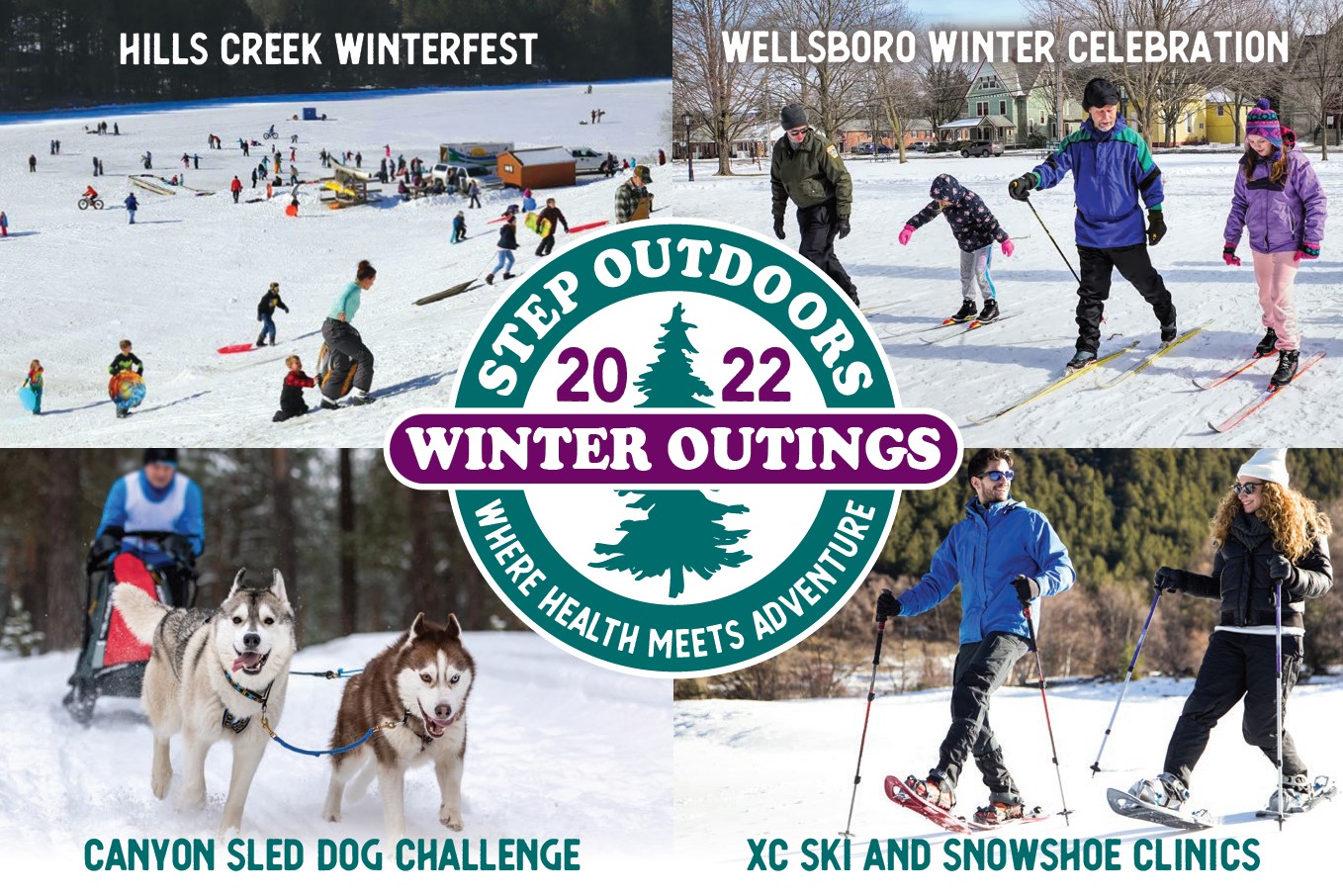 Thursday Night Group Running Series
Thursdays All Winter – Tyoga Running Club Thursday Night Run
6PM-7PM – Wellsboro – Packer Park Lot
Sponsor(s): Tyoga Running Club
Come on out for a group run. Multiple pace groups for almost any ability level. Yes – it's dark, so bring a headlamp / lights. Yes, the group runs in almost any conditions. Distances vary. Look up the club on Facebook for more info.
Watch for updates usually ~early December.
Share Our Website With Your Friends